Margaret Duncan Hart and John B. Cannon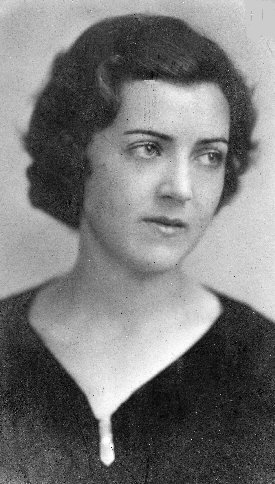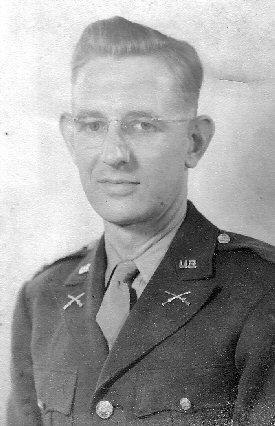 Margaret Duncan Hart
(August 16, 1910—January 16, 2012 )


John Burns Cannon, Jr.
(April 16, 1914—June 23, 1965 )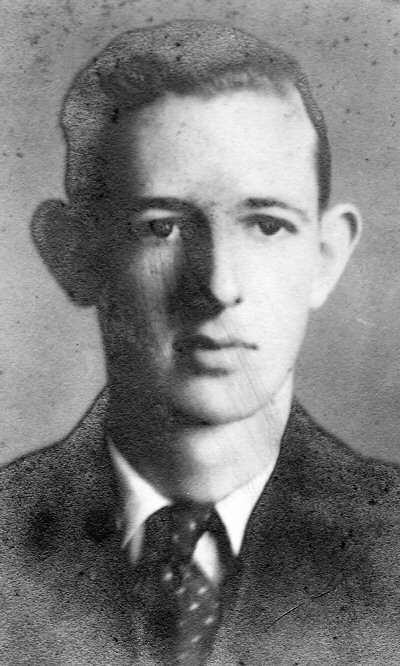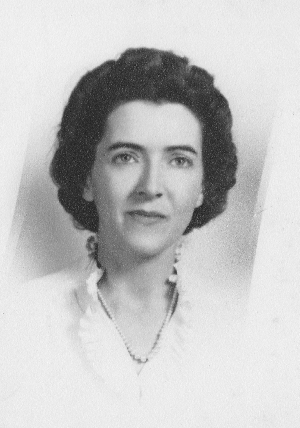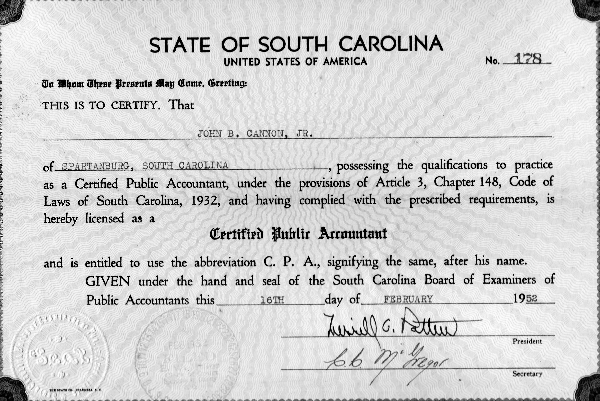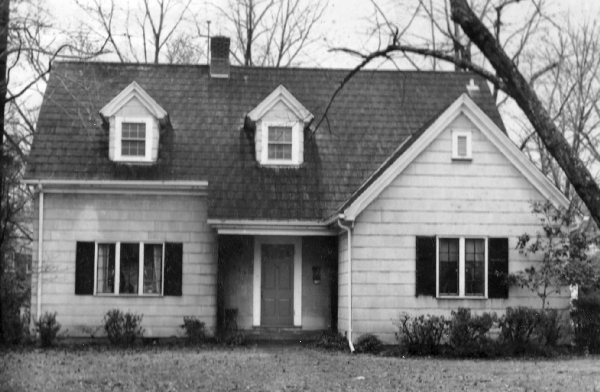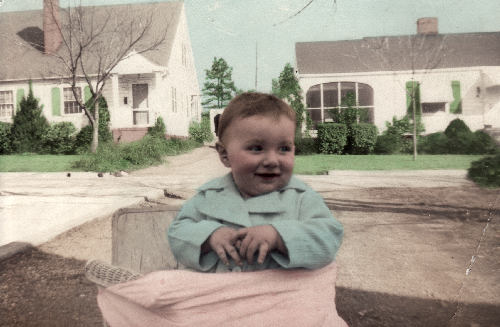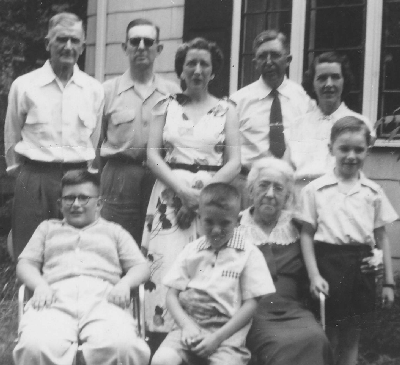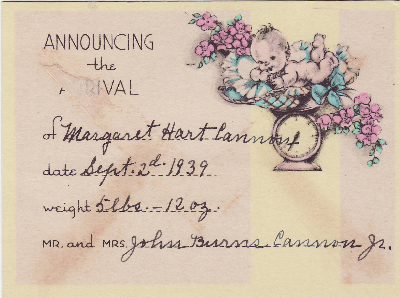 Above right: Wedding invation, Margaret Hart and John Cannon. Left: John Cannon's CPA license. Below: Birth Announcement Margaret Hart Cannon (Monnie).
Below: John B. Cannon in uniform, World War II. Below right: House at 420 South Fairview Ext. in Converse Heights. Bought 1947 (built by and formerly belonged to Alice Jones Rembert) and sold in 2004.
Above: John Cannon III in driveway on Fairview, showing houses across street. Right: Family group on South Fairview. Robert W. Hart, John B. Cannon, Dorothy Hart Mittenzwei, Bert Hart, Margaret Hart Cannon, Jim Mittenzwei, Mike Mittenzwei, Margaret Jones Hart, and John Cannon III.