Kirby Family of Pacolet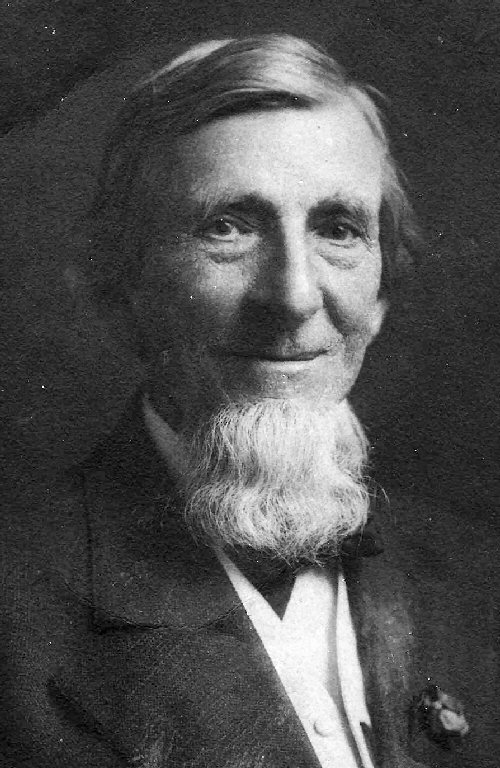 Richard Kirby was born in Virginia and died before 3 Aug 1828 in Pacolet, South Carolina.
He is said to have been in the Revolutionary War but there is no documentation.

Richard married Elenor (Nelly) Kirby, daughter of John Kirby and Gemima (Jemima) Bolling, on 20 Nov 1790 in Pittsylvania County, Virginia. Elenor was born about 1776 in Virginia and died before 1797.

Children from this marriage were:
James Kirby: 16 Aug 1791 — 26 Mar 1879.
Nancy Kirby: 12 Oct 1793 —14 Oct 1877.
Green Kirby: 1794—18 Nov 1869.

In 1797 Richard married Lovicey Tolleson, daughter of John Tolleson and Anna Barbary
Muse, in Spartanburg County, South Carolina. Lovicey was born about 1773 in Spartanburg and died about 1847.

Children from this marriage were:
Polly Kirby: 1797 — before 30 Nov 1877.
Major John T. Kirby was born on 5 Jun 1799 in Spartanburg County, South Carolina, died
on 17 Jan 1852 in Spartanburg at age 52, and was buried in Magnolia Cemetery (the old cemetery by the railroad station). [Father of A. H. Kirby]
Catherine Kirby: 12 Mar 1801 — 13 Mar 1861.
Stephen Kirby: 15 Jan 1805 —29 Nov 1893.
Ity Kirby was born about 1807.
Tolleson Kirby: 17 Jun 1812 — 26 Aug 1900.
Marcus D. Kirby: 21 Jul 1814 — 11 Dec 1890 in Spartanburg, buried in Magnolia Cemetery.
Fenetty Kirby was born about 1815.
Eleanor Kirby: 15 Jun 1815 — 24 Dec 1893.
Augustus W. Kirby was born about 1818.
Mera (Myria) Ann Kirby: 10 Oct 1818 — 2 Oct 1894.

The Kirbys were among the early settlers in the Pacolet area and Richard Kirby gave an acre of land for the Pacolet Methodist Church. Stephen Kirby (his son) deeded an acre of land next to the church, probably for a cemetery. This land was part of the original grant to John Tolleson, who sold a large portion to Richard Kirby.

John Kirby Sr of Union County [he may have lived just across the line, not far from Richard] is conjectured to be an uncle of Richard Kirby. He is the father of Elenor or Nelly Kirby, thought to be Richard's first wife. There is a 1790 marriage record in VA for Richard Kirby and Elinor Kirby and another record stating that Richard and Elinor were dismissed from the Quaker meetings because they were first cousins.

There is a Spartanburg County deed in which Richard Kirby deeded slaves to members of the Tolleson family:

July 17, 1809 RICHARD KERBY (Spartanburg) to "brothers-in-law" BERDSONG (BIRDSONG) TOLLESON and JOSEPH BERRYMAN TOLLESON, youngest sons of MAJ JOHN TOLLESON; for love and affection give to Berdsong a Negro woman ALIC and her child GILBERD and her future increase, and to Joseph a Negro woman RACHAL and her future increase; if Berdsong or Joseph die without heirs, slaves go to their two brothers living; James Tolleson and Berdsong or Joseph and otherwise slaves to to sole surviving brother; slaves bought in Virginia from MR. RODGERS. Witness Muse Tolleson and D.J. Puckett. Signed RICHARD KERBY. Witness oath Muse Tolleson to D J Puckett. Rec (date not given). (p 116-117)

This deed indicates that Richard Kirby was from Virginia. Birdsong, James, and Joseph Tolleson in the deed were illegitimate sons of John Tolleson by Peggy/Polly Smith.


This is the family of Augustus Hilliard Kirby. His grandfather Richard Kirby was the first Kirby to come to South Carolina. He married Lovicey (Louisa?) Tolleson, daughter of John Tolleson. His son was John T. Kirby, who married Martha "Patsy" Peterson. They were the parents of August H. Kirby.